The Alternative to Takeaway Food with Delivery to Oundle, Thrapston & nearby
Weekly World
Catering To You
During the lockdowns we adapted our business to offer a weekly Deliver & Dine service, where we prepared and cooked a Stanley Street Kitchen meal combination each Friday. We grew a loyal following with great feedback (see comments below), and so enjoyed cooking our way around the world each week that we have continued this service.
Once the food is cooked, we package and chill it. The menu can be delivered to your home or collected from our premises. A great alternative to a traditional take-away, all directions/guidance are provided for you to prepare/heat freshly at home over the weekend.
We Cook, You
Enjoy at Home
You place you order online here. We prepare and cook the food at our kitchens, then package and chill it ready for pick up or delivery on the Friday. Directions and guidance are included for you to prepare and heat freshly at home. Each Deliver & Dine serves 2 people, but of course you can order as many as you like if you have more to feed.
PICK UP: You may pick up Deliver & Dine orders any time from 2pm on the Friday from our premises at Unit 17/18
Home Farm, Barnwell Workshops, Barnwell, PE8 5PL.
DELIVERY: We deliver locally to: Barnwell, Oundle, Thrapston, Fotheringhay, Ashton, Polebrook.
Upcoming
Deliver & Dines
Select below to find out more & order
Sorry
There are no Deliver & Dine dates or menus available at present.
Please check back soon or follow our socials for future dates – or even better drop us an email so we can add you to our mailing list: stanleystreetchef@gmail.com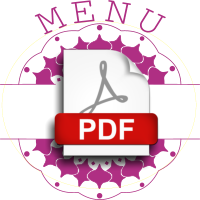 for your event or catering requirement, to check a date, talk menus, or get a quote